I'm knee-deep in a couple of projects that are requiring a lot of my brain space at the moment, so I thought this week I'd simply share short reviews of some books I've read and enjoyed recently.
Cinders
Michelle D. Argyle
This is a great crossover read for folks who like literary and women's fiction to give fantasy a try. The fantasy elements are light touch; it's the emotions that take center stage here.
I think the novella format was perfect for an expanded reflection on the tenuousness of Cinderella's "happily ever after." Argyle's considerable talent as a short story writer is clear in the emotionally-charged, sensory-filled scenes that hum with tension and subtext. Her gestures toward a larger milieu might make die-hard fantasy fans feel a little shortchanged, but I found the economy of her descriptions refreshing--lush without drowning you in detail.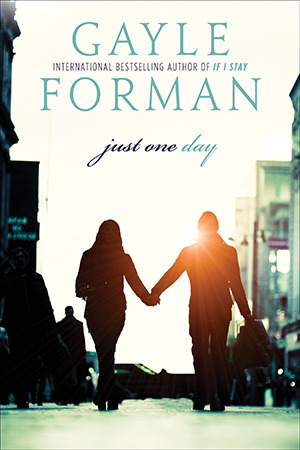 Just One Day
Gayle Forman
I am often a sucker for a good travel story, but this book is so much more, and goes directions I could not have anticipated. Forman understands the travails of late adolescence/early 20s exceptionally well, and seems to really get millienials and their unique challenges as a generation. While this one isn't as lyrical as
If I Stay
, it offers so much, I think I love it nearly as deeply, but differently.
I love how the story upends a lot of very naive fantasies about travel romances. While the sheltered girl, Allyson, steps out of her comfort zone and takes a risk, it's not an unrealistically all-positive experience. Growing and changing isn't a seamless process; some bumps and bruises will come along the way. And for some, the task of individuating can be as much an inner war as one with authority figures. Allyson's character frustrated me at times in the best possible way--I so wanted her to fight for a self she could happily own. And she does, eventually. I'm so glad Forman didn't glibly skip over the painful processes that get her there. It makes this story so powerfully real, and one I think will be very encouraging to young women out there in this phase of life, trying to figure themselves out.
The Good Luck of Right Now
Matthew Quick
I've been meaning to pick up one of Quick's books since I heard him speak and give a reading last year. His insight about "voice driven writing" really resonated.
What immediately hooked me in The Good Luck of Right Now was the narrative voice--charmingly awkward and wise at once. Bartholomew doesn't entirely seem like someone you'd ever meet in real life. A good 20 years of his existence seem unaccounted for. (No, seriously, what has this guy done with himself from age 18 to 38? Not even an attempt to hold a job? Really?) But that seems beside the point. This book is far more interested in the future than the past, for some people don't truly live until those who have defined them die, leaving space to individuate.
I enjoyed the quirky cast that assembles around Bartholomew, especially the troubled priest, whose devout heart is admirable in the midst of his suffering. Bartholomew's therapy partner Max is pretty hilarious, if a bit painful to hear (he drops an F-bomb in every single sentence he utters, a sign of his stuckness in rage). Bartholomew's grief counselor-in-training Wendy and "The Girlbrarian," his love interest, are two more wounded souls that round out the ensemble. Together they challenge and begin to heal one another. I found the theme of role-playing--how we pretend with one another as a way of coping, or dodging emotional minefields--well done and thought-provoking.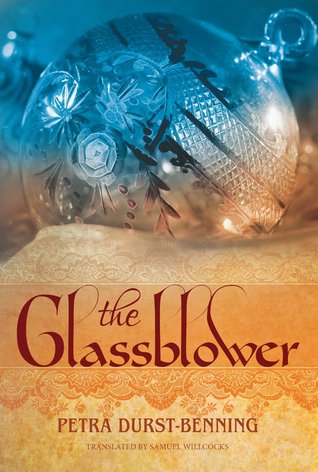 The Glassblower
Petra Durst-Benning
I'm not a big historical fiction reader, perhaps because so much historical fiction strikes me as stilted sounding or, conversely, full of anachronisms. For the most part, this book did neither. The translation was relatively fluid and didn't use overly modern-sounding idioms. It felt "past" without beating you over the head about it.
This is a lengthy story, and may feel like it drags to those who are accustomed to novels that wrap in 250 pages. Durst-Benning does a fairly good job covering the storylines of all three sisters, though I felt the youngest, Marie, got short shrift compared to her elder sisters.
I really enjoyed watching these three women grow over the course of years and learn new skills that enabled them to become self-supporting in an age when women were largely blocked from being heads of household. Their ups and downs were thoroughly enjoyable to read. I especially appreciated that the first installment of the series wraps up enough that there's a sense of closure, but with tantalizing hints of more drama to come.
Attachments
Rainbow Rowell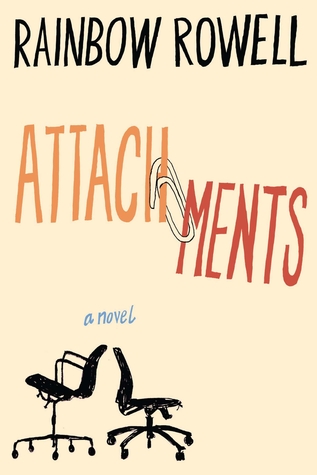 Eleanor & Park
set my expectations for this author fairly high. While the characters were largely likable, the story itself is a predictable romance plot with little in the way of real tension. A few times I felt a bit impatient and irritated with the characters' stuckness in unhappy situations of their own making. That made me root for them a bit less.
I'd seen other reviewers complain that the newspaper's draconian e-mail policy doesn't seem realistic for 1999. I'd agree if we were talking about a big city on the East Coast, but this story is set in the Heartland, which lagged behind, especially then. I very much remember my employers in Philly being this weird in 1995-96 about the potential for lost productivity and scandalous/illegal Internet use. Gen-X readers will probably like the story more than younger folks, who probably can't entirely fathom just how much tech has changed how we behave in a relatively short time.
What have you been reading lately?