Harry Potter week is drawing to a close and we all know how hard it is to say goodbye. So I'll leave you in the vast forest of story and image being created by those who also want to keep making magic in Rowling's fictional world.
Fan Fiction
Fans who write creatively have long been weaving new tales to fill in backstory for minor characters, explore wizard subcultures only briefly mentioned, speculate what might have been, or practice a little wish fulfillment. Here are some of the big catch-all sites where fans post their Harry Potter-inspired fictional creations
Harry Potter Fan Fiction
Mugglenet Fan Fiction page
Fiction Alley
The Quidditch Pitch
There are dozens more sites, most dedicated to a group of characters or to taking the stories beyond the PG-13 realm into less kid-friendly territory, if you get my drift. These sites above all appear to keep the adult material separate and well marked as such.
Fan Art
There are galleries galore that illustrate the books scene by scene ("canon" artwork), and plenty more that reach beyond the parameters of the book--imagining extensive happenings for characters during their lives off the page.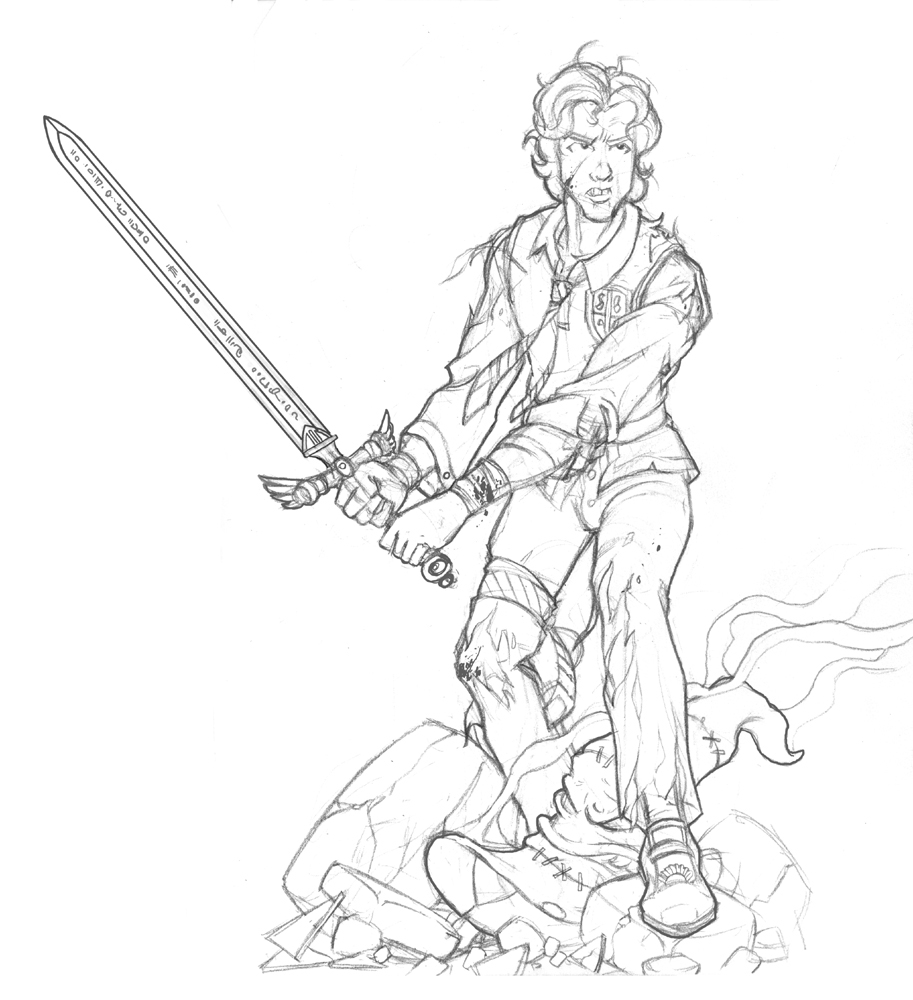 Fanart at the Leaky Cauldron
Mugglenet Fan Art page
Harry Potter Companion
(all "canon" artwork)
I'll leave you with a few of my favorites.
Neville being as awesome as I always hoped he would be.
Many fan fic artists take this sort of comic-book style approach.
Fawkes in flames
From this artist's
amazing blog
This was created in a wholly digital environment. Pretty impressive.
Hogwarts by moonlight
This piece was made with traditional art methods.
You can purchase a fine art print of this piece
HERE
.
Ron and Hermione
Isn't this sweet? I like how the artist aged them, too. You can see more of this artist's work
HERE
.
Don't forget to visit the rest of the Potter Week sextet:
Jen Daiker
Lisa Galek
Renae Mercado
Colene Murphy
Melissa Wideen
What aspect of fan fiction and art intrigues you most? Backstories of characters? Taking the characters into the future? What might have been? Cross pollination with other fantasy worlds?